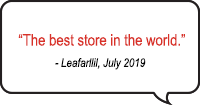 Get the latest news on comic books, contests & exclusive deals sent directly to your inbox. Plus, receive a special coupon when you sign up.




Home
>
Books
>
Profile: Coffin: The Art of Vampire Hunter D


For over twenty years, the character Vampire Hunter D has haunted the imaginations of people around the world, its image forever etched in the mind's eye through the dazzling artwork of Yoshitaka Amano. As the original novels appear in English for the first time, American readers are clamoring for a more extensive look at this singular creation. Coffin obliges. This gorgeous retrospective embraces the full scope of Amano's work with the character: in the novels, as inspiration for the animators of the two theatrical films, rare paintings, and illustrations created for release as limited edition prints.

* Amano's illustrations for Neil Gaiman's Sandman series and Greg Rucka's Elektra and Wolverine: The Redeemer won him legions of new fans.

* Coffin features an original Vampire Hunter D short story by creator Hideyuki Kikuchi, available nowhere else!

* The definitive Vampire Hunter D art book. 113 black and white illustrations and 72 amazing color images!

* Coffin: The Art of Vampire Hunter D is part of the Locus recommended reading list for 2007.
Jul 31, 2012 -

Jose

from chicago:





It is awesome

Sep 01, 2008 -

Cian

from Ireland:





It was Amano's art that introduced me to Vampire Hunter D, and this is the best collection of his work I have seen since his Collected Prints. And it's a pleasingly larger in size than The Collected Art of VH-D. Beautiful and an eclectic mix of his work in a variety of styles brilliantly presented.