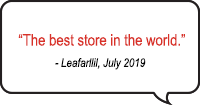 Get the latest news on comic books, contests & exclusive deals sent directly to your inbox. Plus, receive a special coupon when you sign up.





In a world full to bursting with would-be heroes, Jim couldn't be less interested in saving the day. His fireballs fizzle. He's awfully grumpy. Plus, he's been dead for about sixty years. When a renegade necromancer wrenches him from eternal slumber and into a world gone terribly, bizarrely wrong, all Jim wants is to find a way to die properly, once and for all.

On his side, he's got a few shambling corpses, an inept thief, and a powerful death wish. But he's up against tough odds: angry mobs of adventurers, a body falling apart at the seams -- and a team of programmers racing a deadline to hammer out the last few bugs in their AI.

*Mogworld is the debut novel from video-game icon Yahtzee Croshaw (Zero Punctuation)!

*Ben "Yahtzee" Croshaw's video review site, Zero Punctuation, receives over 2,500,000 unique hits a month, and has been licensed by G4 Television.

*Yahtzee's blog receives about 150,000 hits per day.

"The first legitimate breakout hit from the gaming community in recent memory."
-Boing Boing
Oct 24, 2012 -

Nicholas

from Texas:





Great read, it was very well paced, and incredibly funny. The story has wonderful elements from fantasy and gaming, but doesn't force you to be part of the culture to understand them. Recommended to everyone.

Oct 22, 2012 -

Amit

from Israel:





Starts off a bit slow until the center plotpoint is revealed little by little - Once it does, the book carries itself onto the end with laughs and likable characters. A very enjoyable book.

Sep 11, 2012 -

Jason

from United States:





If you played WOW than you will love this book.

Jan 16, 2012 -

Luke

from U.S.:





A great book.... honestly, that is all I can think to say. I enjoyed it, alright?

Aug 15, 2011 -

Drew

from Home:





A marvelous book with a wit liken to Pratchet.

Show 12 oldest reviews