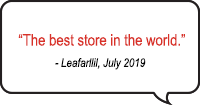 Get the latest news on comic books, contests & exclusive deals sent directly to your inbox. Plus, receive a special coupon when you sign up.




As Ethan and Vincent, they're roommates. As Star Fighter and the Underlord, they're mortal enemies. For months we've gotten to know them, but this July everything we know is about to change. In the wake of tragedy, one roommate will be forced to confront his past, while the other will embrace a shocking new future. In their darkest hour, fate will draw them into one final conflict. Star Fighter versus the Underlord. No distractions. No holds barred. One will win. One will lose. And two lives will never be the same. PLUS: some jokes. Part four of the four-part ArchEnemies: Sinners and Saints graphic novel. Written by rising star Drew Melbourne, with pencils by Yvel Guichet (Superman, JLA) and inks by comics veteran Joe Rubinstein.

ONE HERO. ONE VILLAIN. ONE APARTMENT.
Found 5 items. Showing items 1-5.
Page 1 of 1
Found 5 results for

Comics > Theme: Comics

: