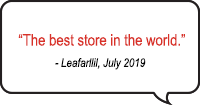 Get the latest news on comic books, contests & exclusive deals sent directly to your inbox. Plus, receive a special coupon when you sign up.




Home
>
Comics
>
Profile: B.P.R.D. Hell on Earth: Russia #4

While Johann is locked in spectral combat with the spirit of a possessed prisoner of Russia's Special Sciences Service, Kate learns about the deserted town of Rampayedik and its mysterious zombie looters.

* Spine-tingling seance smackdowns!

* From the pages of Hellboy!
Found 43 results for

Comics > Theme: Hellboy

: