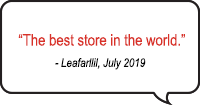 Get the latest news on comic books, contests & exclusive deals sent directly to your inbox. Plus, receive a special coupon when you sign up.




Home
>
Comics
>
Profile: Batman The Dark Knight #26

NOT AVAILABLE

Add to Watchdog
A sweeping visual tale of Gotham City's forgotten citizens: the abused and the voiceless. Will these desperate souls find their angel in The Dark Knight? Find out in this special mostly silent issue.
Found 143 results for

Comics > Theme: Batman

: