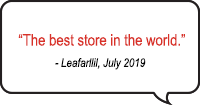 Get the latest news on comic books, contests & exclusive deals sent directly to your inbox. Plus, receive a special coupon when you sign up.




Home
>
Comics
>
Profile: Buffy the Vampire Slayer: Willow - Wonderland #1 (Megan Lara variant cover)

With the disappearance of magic, Willow Rosenberg lost the very thing that made her tick. Armed with Buffy's broken scythe, and fresh off an adventure with Angel and Faith, Willow is ready to find a solution on her own terms. The world can't live without magic-and neither can she!

* Willow brings magic back to the Buffyverse!

Willow's own series!

* Executive produced by Joss Whedon.
Found 26 items. Showing items 1-26.
Page 1 of 1
Found 26 results for

Comics > Theme: Buffy the Vampire Slayer

:



Found 26 items. Showing items 1-26.
Page 1 of 1