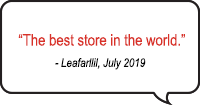 Get the latest news on comic books, contests & exclusive deals sent directly to your inbox. Plus, receive a special coupon when you sign up.




NOT AVAILABLE

Add to Watchdog
Bestselling Cap writer Ed Brubaker and superstar artist Steve McNiven bring you the next huge chapter in Steve Rogers life, and it's a perfect jumping-on point for fans of the Cap movie.

A funeral for a fallen friend turns into a race against time as the original Captain America makes his explosive return!
Found 32 results for

Comics > Theme: Captain America

: