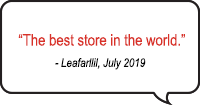 Get the latest news on comic books, contests & exclusive deals sent directly to your inbox. Plus, receive a special coupon when you sign up.




Home
>
Comics
>
Profile: Doctor Who Bookazine #1 The Daleks

From the makers of the award-winning Doctor Who Magazine comes the ultimate celebration of the Doctor's greatest enemies, the Daleks! This lavishly illustrated collectors' volume contains many rare and previously unseen photos, and includes a wealth of features including an in-depth look at every single Dalek story since 1963 and interviews with the actors, directors and designers who created the iconic monsters.
Found 184 results for

Comics > Theme: Doctor Who

: