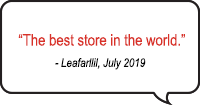 Get the latest news on comic books, contests & exclusive deals sent directly to your inbox. Plus, receive a special coupon when you sign up.




Home
>
Comics
>
Profile: Eternal Descent Vol. 2 #5 (of 6)

Llexi Leon, Justin Peniston (w) o Ivan Fernandez (a) o Iban Coello, Santi Casas (c) Caught in an apocalyptic future ravaged by khaos, Lyra finds herself mistaken for the enemy, facing off against Angela Gossow and her mercenary force of human resistance fighters. Metal master Michael Amott lies at the heart of this dark reality, empowered by a mysterious guitar carved from solid amber. Obsessed with the instrument and the amber, Michael exhibits strange and unearthly powers beyond his comprehension. Can Lyra and Angela reconcile their past and confront Michael before he loses control?! Find out, as special guests Arch Enemy make their Eternal Descent debut.