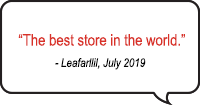 Get the latest news on comic books, contests & exclusive deals sent directly to your inbox. Plus, receive a special coupon when you sign up.




A series of strange murders involving cryptographic symbols drawn on walls with blood lead FBI agents to a killer . . . just not the right one. Ashley draws Saul into her plans with some well-placed evidence and an alibi.

* From Hack/Slash's Tim Seeley!

* Dark Horse Horror gets under your skin.

* Buffy and Angel meet Natural Born Killers!
Found 124 results for

Comics > Theme: Horror

: