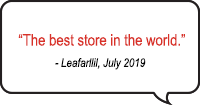 Get the latest news on comic books, contests & exclusive deals sent directly to your inbox. Plus, receive a special coupon when you sign up.




Fry and Zapp Brannigan challenge each other to a space race to the end of universe, and Leela's in for a big surprise when she discovers that she's the prize.

However, the biggest surprise awaits the wacky racers on a cannonball run to deep space - the absolute nothingness and utter void at the finish line!
Found 3 items. Showing items 1-3.
Page 1 of 1
Found 3 results for

Comics > Theme: Futurama

: