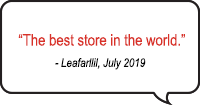 Get the latest news on comic books, contests & exclusive deals sent directly to your inbox. Plus, receive a special coupon when you sign up.




Home
>
Comics
>
Profile: Justice League of America #13 Combo Pack

NOT AVAILABLE

Add to Watchdog
The fate of the Justice League revealed! Will Manhunter and Stargirl be alive long enough to learn the truth?

This combo pack edition includes a redemption code for a digital download of this issue.
Found 70 results for

Comics > Theme: Justice League

: