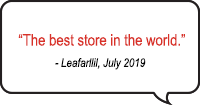 Get the latest news on comic books, contests & exclusive deals sent directly to your inbox. Plus, receive a special coupon when you sign up.




Home
>
Comics
>
Profile: Justice Society Of America 80 Page Giant 2010 #1

By:

Marc Andreyko

,

Nunzio Defilippis

,

Christina Weir

,

Brandon Jerwa

,

Robert Jeschonek

,

Justin Peniston

,

Jason Starr

,

Freddie Williams II

,

Jesse Delperdang

,

Jesus Merino Leandro Fernandez

,

Victor Ibañez Mateus Santolouco

,

Bill Sienkiewicz

,

Tonci Zonjic

,

Jesus Merino

Type:
Comics
Genres:

Superhero

Series:
Justice Society of America
Publisher:

DC Comics

Pub. Date:
October 13, 2010
Availability:
Not Available
UPC:
76194129680700111
Page Count:
80
Details:
Full color
Presenting seven outstanding solo adventures starring members of both the Justice Society of America and the JSA All-Stars from dozens of your favorite creators!

Cyclone, Doctor Fate, Jesse Quick, Mr. Terrific, Obsidian, Sand and Tomcat demonstrate that alone - or as a group - the JSA are the first and foremost Super Hero team for a reason!
Found 4 items. Showing items 1-4.
Page 1 of 1
Found 4 results for

Comics > Theme: JSA

: