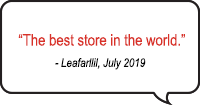 Get the latest news on comic books, contests & exclusive deals sent directly to your inbox. Plus, receive a special coupon when you sign up.




Home
>
Comics
>
Profile: Last Zombie The End #2 (of 5)

The final chapter continues! In the ruins of Chicago, the hunted becomes the hunter as Planters struggles to stay alive and free his teammates from their captors. Meanwhile, Ian's battle with the zombie virus takes an unexpected turn-one that will put the rest of the team and their entire mission at risk.
Found 73 results for

Comics > Theme: Zombies

: