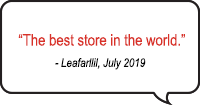 Get the latest news on comic books, contests & exclusive deals sent directly to your inbox. Plus, receive a special coupon when you sign up.




Home
>
Comics
>
Profile: My Little Pony Friendship Is Magic #4

NOT AVAILABLE

Add to Watchdog
Their epic quest nearing its end, the Mane 6 reach the Changeling Kingdom and find themselves at the mercy of Queen Chrysalis! A sinister offer threatens to tear the group apart before they can save the day. Will friendship prevail over the Queen's nefarious plan?
Found 63 results for

Comics > Theme: My Little Pony

: