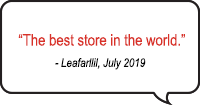 Get the latest news on comic books, contests & exclusive deals sent directly to your inbox. Plus, receive a special coupon when you sign up.




With the Reset project's implementers, lab assistants, and bigwigs all seeming to run amuck in chaos and confusion, Guy Krause is-for once in his life-the man with the plan, by comparison. And his plan? Get the girl, of course! Has being a guinea pig for science really changed Guy all that much? And will his final, horrible moments strapped in the Reset machine break him or totally reinforce his new outlook on life? Peter Bagge, the creator of the acclaimed Hate and Apocalypse Nerd comics, returns with an offbeat, hilarious new series that asks the question "If you could relive your life, would you make a BIGGER mess of it?"

*From multiple Harvey and Eagle Award winner Peter Bagge!