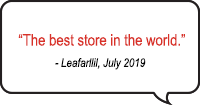 Get the latest news on comic books, contests & exclusive deals sent directly to your inbox. Plus, receive a special coupon when you sign up.




Home
>
Comics
>
Profile: Star Wars: Blood Ties - Boba Fett is Dead #3

Boba Fett's half-clone half brother Connor Freeman has stepped into a firefight! Tasked with protecting Boba's former wife and daughter while Fett's killer is found, Connor finds himself up against a Devaronian hit-squad!

Meanwhile, as Darth Vader searches for the intruder who so explosively infiltrated the Imperial base on Blackfel, the intruder is setting up an elite stormtrooper platoon for a huge fall!

* Writer Tom Taylor brings Blood Ties back with Boba Fett!

* Painted interiors and covers by Chris Scalf!

* Cross Lord Vader at your own risk!
Found 97 results for

Comics > Theme: Star Wars

: