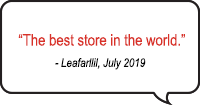 Get the latest news on comic books, contests & exclusive deals sent directly to your inbox. Plus, receive a special coupon when you sign up.




By:

Yuzo Takada

,

Pat Duke

,

Chris Chalenor

,

Digital Chameleon

,

Hisashi Kotobuki

,

Elin Winkler

,

Lea Herndez

,

Christopher Lewis

,

Toren Smith

Type:
Graphic Novels
Genres:

Fiction

Publisher:

Dark Horse

Pub. Date:
November 07, 2001
Availability:
Not Available
ISBN:
978-1-56971-553-6
For ages:
16+
Details:
Soft cover, 208 pages, B&W
The collected editions of the manga horror/action epic finally continue! From a hidden world in the Tibetan highlands comes Pai, a strange and beautiful girl with a difference: three eyes and three hundred birthdays behind her! Sent to Tokyo by a dying anthropologist, Pai must find his son, Yakumo, to help her in her quest... to become human! But when Pai merges Yakumo's soul with that of her immortal supernatural familiar to save his life, the urgency of their mission becomes even greater as Yakumo fights to reclaim his own humanity. Pai and Yakumo discover the existence of a statue that may help end their quest, but to obtain it they'll have to take on the dwellers in the dark, who need the statue to revive a dread demonic lord and bring about an inhuman kingdom of immortal evil!
Found 3 items. Showing items 1-3.
Page 1 of 1
Found 3 results for

Graphic Novels > Theme: 3x3 Eyes

: