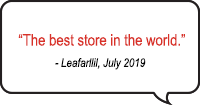 Get the latest news on comic books, contests & exclusive deals sent directly to your inbox. Plus, receive a special coupon when you sign up.




Home
>
Graphic Novels
>
Profile: Avatar: The Last Airbender Volume 3 TPB - The Promise Part 3

Avatar: The Last Airbender creators Michael Dante DiMartino and Bryan Konietzko bring The Promise to its explosive conclusion!

The Harmony Restoration Movement has failed, and the four nations are plunged back into war! In the midst of the battle, can Aang and Fire Lord Zuko mend the rift between them, or will Aang be forced to take actions that can't be undone?

Written by Eisner winner and National Book Award nominee Gene Luen Yang (American Born Chinese) and drawn by Gurihiru(Thor and the Warriors Four), this is the adventure Avatar fans have been craving!

*With the brand-new show Legend of Korra, the time is right for Airbender fever to return!

*Avatar is among the most acclaimed animated shows of all time!
Apr 11, 2013 -

John Donnino

from Boynton Beach, FL:





A strong conclusion to The Promise Trilogy; excellent addition to Avatar: the Last Airbender. The cliffhanger ending also sets the stage for The Search Trilogy. A great read.

Dec 01, 2012 -

Carlos

from Camp Pendleton:





Way to end the little minI-series!...loved it!...they should have made this into a cartoon!...

Nov 05, 2012 -

Elizabeth

from VT:





This book was better then book 2 of the series. It still isn't as good as the animated series, by a long shot, but its enjoyable.

Oct 22, 2012 -

Patrick

from Canby, OR:





My daughter loved it!

Oct 21, 2012 -

Samuel

from Singapore:





A fantastic ending to the comic trilogy!

Show 4 oldest reviews