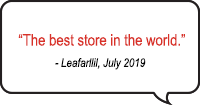 Get the latest news on comic books, contests & exclusive deals sent directly to your inbox. Plus, receive a special coupon when you sign up.




When the six-person crew of the spaceship Raza wakes from stasis in the farthest reaches of space, the memory of their pasts has been wiped clean. The only clue to their identities is a cargo bay full of weaponry and a destination-a remote mining colony that is about to become a war zone! With no idea whose side they are on, can these amnesiacs leave behind thoughts of their histories and do the right thing, or will their pasts catch up with them? Collects issues #1-#4 of the miniseries.

* Sci-fi action from the writers of Stargate SG-1!