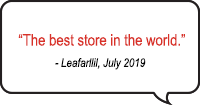 Get the latest news on comic books, contests & exclusive deals sent directly to your inbox. Plus, receive a special coupon when you sign up.





This item is currently not available, but we will special order a copy from our supplier if you choose to backorder it from us today. Delivery will be delayed while the backorder is processed and shipped from our supplier to our warehouse. Your credit card will not be charged for this item until it is ready to be shipped to you. For more information, please see our backordering help page.
Marvel's epic DARK TOWER saga concludes!

The mentally handicapped young Sheemie possesses the power to shatter the very Beams of the Dark Tower - the fulcrum of existence itself. But Sheemie doesn't want to destroy reality. Imprisoned at Devar-Toi, all he wants is to be rescued. Roland Deschain is coming for him, but can Sheemie survive animal-headed guards and the monstrous Great Old Ones?

Plus: In the Desatoya Mountains, Roland finds a haunted camp and relives a past adventure during which he and his ka-tet were trapped by supernatural enemies. How did the young Gunslinger survive the sinister assault?

Finally, how does the Gunslinger's quest echo the legendary battle between a young Arthur Eld and a towering Lord Perth?

Find out here! Collecting DARK TOWER: THE GUNSLINGER - SHEEMIE'S TALE #1-2, EVIL GROUND #1-2 and SO FELL LORD PERTH #1.
Nov 02, 2013 -

Maureen

from Ma:





I have loved this series

Oct 28, 2013 -

Jared Wiggins

from Pineville, LA:





Sad to see the Marvel Dark Tower end. I was disappointed that the final volume wasn't hardcover to match the others. I am very sad to see that so far there are no plans to adapt the other novels of Stephen Kings Dark Tower series. A friend and I have always speculated that at the end of the novels Roland has the Horn of Eld this time around so we wonder if the story would end differently if he blows upon it at the gates of the Dark Tower. I would of loved to see these comics expand upon that. This collection is a two part Sheemie tale, a two part tale of Roland's first Ka-tet attack on Farson's men, and a one part tale of Arthur Eld and the fall of Lord Perth. All are good one shot stories but to see this series end without adapting the books is a real shame. One can only hope that there will be more in the future. I have to admit I didn't picture the Lord Perth story like it is adapted in this collection when I first read the novels. It is a retelling of David and Goliath so that the idea of one man taking on insurmountable odds can overcome adversity.