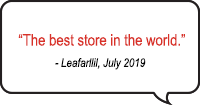 Get the latest news on comic books, contests & exclusive deals sent directly to your inbox. Plus, receive a special coupon when you sign up.




NOT AVAILABLE

Add to Watchdog
Originally published in conjunction with the theatrical release of the animated film Heavy Metal, this book is an inside look at the making of this groundbreaking film, from production sketches to final animation cels.

Featuring over 80 full cclor illustartions from each of the film's episodes, based on designs by top artists - Michael Ploog, Richard Corben, Bernie Wrightson, and Chris Achilleos. Also includes Cornelius Cole III's "Neverwhere Land" which was cut from the original film but restored to the theatrical and video release of the film.
Found 272 results for

Graphic Novels > Theme: Movies

: