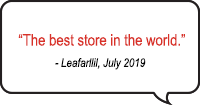 Get the latest news on comic books, contests & exclusive deals sent directly to your inbox. Plus, receive a special coupon when you sign up.





Beanworld is a peculiar fantasy that operates under its own rules and laws. Series creator Larry Marder says, "Beanworld is about the affinity of life. It's like A Bug's Life meets Mutts, as told by Dr. Seuss and Joseph Campbell." Meet Mr. Spook, Professor Garbanzo, Beanish, and the Chow Sol'jer Army as they experience adventures that prove, whether friends or adversaries, we all ultimately depend on each other for survival. Beanworld reflects deep truths about our world, including themes of ecology, advertising, culture, and art, making the experiences of these fanciful creatures feel as true, funny, moving, and relatable as anything in our own reality.

* Rescanned from the original artwork, this deluxe hardcover collects the long-out-of-print first nine issues of the original acclaimed comic-book series in an affordable single volume for the first time!

* A New York Times bestseller

* Suggested for readers aged seven to adult.

* For a fascinating look into Beanworld, go to http://larrymarder.blogspot.com/!

"Like George Lucas, Stan Lee, and J.J. Abrams, cartoonist Larry Marder is the creator of a deeply imagined alternate word that inspires obsessive fandom and yields glossaries, maps, and websites." -Sean Howe, Entertainment Weekly


Oct 15, 2009 -

Stephanie

from Lawndale, CA:





I've been looking for Beanworld for a long time. This is a wonderful compilation

Apr 06, 2009 -

Mark

from Louisville KY:





Beanworld is the best, Larry Marder is a genius. Glad to see the collection getting reissued.

Mar 25, 2009 -

Jordan

from Rochester:





A very good collection of some classic dark horse. I was lucky enough to receive it free but if I would have known about it, would have gladly bought it. It has great, simple artwork and clever story's to keep you reading. If you are a fan or not, which I wasn't before reading this, This is a definite one to be interested in for a future purchase.