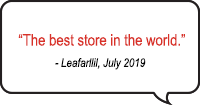 Get the latest news on comic books, contests & exclusive deals sent directly to your inbox. Plus, receive a special coupon when you sign up.




The eagerly anticipated sequel to the blockbuster science-fiction epic IGN.com named the #1 Xbox 360 game of all time, Mass Effect 2 begins with the disappearance of Commander Shepard. The story of what happens next-exclusive to this graphic novel-will have the commander's companion Dr. Liara T'Soni undertake a deadly mission of extraordinary importance in the Milky Way's lawless Terminus Systems.

* Mass Effect Volume 1 features essential developments in the Mass Effect gaming saga, plus a special behind-the-scenes section with sketches and more.

Mass Effect Redemption 1-4
Mar 21, 2015 -

Damian Sampere

from Gibraltar, Gibraltar:





happy whith order

Aug 25, 2013 -

Jimmy

from United States:





If you're a fan of the classic Mass Effect series that so many have come to love you can't go wrong with this buy!

May 07, 2012 -

Gergö

from Hungary:





Awesome comic about the ME universe!

Apr 23, 2012 -

Pascal

from Quebec:





Perfect !

Feb 10, 2012 -

Leon de la Garza

from Monterrey, Mexico:





Overall very good, but some of the characters dont look much like the video game. Other than that, it's pretty good!

Show 18 oldest reviews