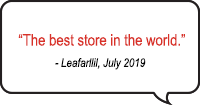 Get the latest news on comic books, contests & exclusive deals sent directly to your inbox. Plus, receive a special coupon when you sign up.




By:

Mac Walters

,

Jeremy Barlow

,

Patrick Weekes

,

John Dombrow

,

Sylvia Feketekuty

,

Eduardo Francisco

,

Garry Brown

,

Omar Francia

,

Chris Staggs

,

Michael Atiyeh

,

Anthony Palumbo

Type:
Graphic Novels
Genres:

Science-Fiction

,

Action-Adventure

Publisher:

Dark Horse

Pub. Date:
November 07, 2012
Availability:
Released
ISBN:
978-1-59582-955-9
For ages:
12+
Details:
Full color, 96 pages; TP, 7" x 10"
These four essential stories from Walters and the writers of Mass Effect 3 star characters central to BioWare's latest epic, including James Vega, Tali, Garrus, and Liara, in adventures that reveal their unbreakable connections to their homeworlds! Collects Mass Effect: Homeworlds #1ñ#4.

* From the writers of Mass Effect 3, includinglead writer Mac Walters!

* Art by Garry Brown and Mass Effect veterans Omar Francia and Eduardo Francisco!

* The most beloved saga in gaming!
Dec 10, 2012 -

michele

from New Zealand:





just what I expected love the cover & was a gift & receiver was very grateful & thoroughly happy with it as they are a true mass effect fan

Dec 07, 2012 -

Matt

from Australia:





Great price, great delivery, great quality of the product. Its just pretty great.

Dec 07, 2012 -

John

from Beaverton:





I really enjoyed seeing the back stories of each of the characters. I am a huge fan of the series so this was in my wheelhouse.