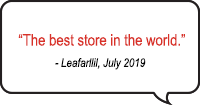 Get the latest news on comic books, contests & exclusive deals sent directly to your inbox. Plus, receive a special coupon when you sign up.




Home
>
Graphic Novels
>
Profile: Neon Genesis Evangelion: The Shinji Ikari Raising Project Volume 12 TPB

By now, Shinji, Rei, and Asuka thought they knew the drill . . . but they don't know this one-namely, the giant drill coming down from the even more gigantic eight-sided . . . thingie . . . hanging over the streets of the virtual Tokyo-3! Who's behind this new menace-Dr. Akagi . . . her daughter . . . or the man who fascinates them both? Heck, who fascinates everyone.

* Famous anime franchise!

* Each volume contains fan art, letters, and special import-only giveaways!
Jul 15, 2014 -

Gustavo Farias

from Brazil:





nice