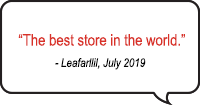 Get the latest news on comic books, contests & exclusive deals sent directly to your inbox. Plus, receive a special coupon when you sign up.




This item is currently not available, but we will special order a copy from our supplier if you choose to backorder it from us today. Delivery will be delayed while the backorder is processed and shipped from our supplier to our warehouse. Your credit card will not be charged for this item until it is ready to be shipped to you. For more information, please see our backordering help page.
His parents dead, Dwayne Taylor - a.k.a. Night Thrasher - set out to create a new family for himself and ended up with the premier super-team of the 1990s! Marvel Boy and Firestar! Namorita and Nova! Speedball! All they want to do is change the world! Decide for yourself how well they managed it in their trials by fire against Terrax and the Juggernaut! Also featuring anti-heroes Star-Thief and Psionex! Guest-starring Thor and the Inhumans!
NEW WARRIORS #1-6 and THOR #411-412