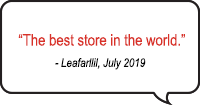 Get the latest news on comic books, contests & exclusive deals sent directly to your inbox. Plus, receive a special coupon when you sign up.




Ever since a cosmic phone call brought the literal young goddess Belldandy into college student Keiichi's residence, his personal life has been turned upside down, sideways, and sometimes even into strange dimensions!

It'll be one, two, three strikes you're out for the N.I.T. Softball Club if Keiichi can't help his sister win against their campus rivals--but with the goddesses stepping up to bat, it's not going to be the oldball game! Then, it's an unrelaxing hot springs vacation when Mara returns to challenge Urd to the most feared battle imaginable-karaoke! Plus four pages of color, ten Mini-Goddess strips, a message from creator Kosuke Fujishima, and your fan art and letters!