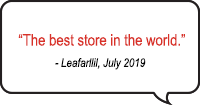 Get the latest news on comic books, contests & exclusive deals sent directly to your inbox. Plus, receive a special coupon when you sign up.




After warring for a century, Earth's greatest champions and villains suddenly disappear, leaving the planet decimated. Like a rapture, the Powers are gone and humanity is left behind to pick up the pieces. Amongst this wreckage, two lovers, Evelyn and Gil, find themselves separated by a continent and will do anything to find each other again. But when a strange being named "the Word" turns Evelyn into a champion with an angelic spear, she finds the force of her love for Gil clashing with her newfound power. Love and destiny collide in what will become the worst breakup ever!

* Rapture is the first Dark Horse effort from creators Taki Soma (You'll Never Die) and Michael Avon Oeming (The Mice Templar).

Click here to read the entire first issue for free!
Rapture mini-series, #1-6
Oct 19, 2010 -

Jeff

from Sartell, MN:





Maybe I am being too hard on this book, but I was really disappointed in it. After reading Elisabeth's review and the gushing intro I was really excited to read it. However, it just didn't work for me. The art was good and there were a few really well done scenes, but overall I didn't find it to be anything special.

The story, on the other hand, I felt was a real let down. It almost seemed like a book that had a great premise (two lovers separated during an apocalypse trying to find each other again) but that is where it ended, there really wasn't much of a plot to go along with it. To me it seemed like there were a lot of unanswered questions and a few subplots that I felt were underdeveloped to the point that they shouldn't have even been included. And normally language and gratuitous violence doesn't bother me, but here it almost felt tacked on and most of the time I didn't really feel it added to the story.


Elisabeth, 2010-05-10:





Husband-and-wife team Taki Soma and Michael Avon Oeming ably tell the story of a breakup gone wrong--really wrong. When Evelyn leaves her boyfriend and gets on a plane for a cross-country flight, she has no idea that by the time she lands, all of the world's heroes will have disappeared--leaving the world in shambles. The storyline is intriguing, and I really wanted to see if Evelyn and Gil would eventually find their way back to each other. The ending was a little anticlimactic, but overall, it was a solid read.