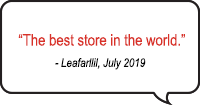 Get the latest news on comic books, contests & exclusive deals sent directly to your inbox. Plus, receive a special coupon when you sign up.




One of Serenity's greatest mysteries is finally revealed in Shepherd's Tale, filling in the life of one of the show's most beloved characters--Shepherd Book!

Who was Book before meeting Mal and the rest of the Serenity crew, how did he become one of their most trusted allies, and how did he find God in a bowl of soup? Answers to these and more questions about Book's past are uncovered in this original graphic novel by rising stars Zack Whedon (Dr. Horrible, Terminator, Fringe) and Chris Samnee (Blackest Night: Tales of the Corps, Daredevil). A pivotal chapter in the ongoing Serenity saga, Shepherd's Tale is also a rollicking, action-packed epic in its own right!

* Shepherd Book's past finally revealed!

* Dark Horse has sold over 125,000 copies of the original Serenity trade paperback!

"Dark Horse's Serenity displays the key ingredients of the series in a substantial and entertaining way." -brokenfrontier.com
Mar 21, 2015 -

Damian Sampere

from Gibraltar, Gibraltar:





Very happy with order

Jun 01, 2014 -

K K Jackson

from Lawrence, KS:





So nice to finally see Shepherd Book's backstory...the plot bunnies in the show never got answered until now. Well worth reading!

Oct 10, 2013 -

John Kendall

from Granbury, TX:





Great story, I always wanted to see Shepard's back story and this one is great!

Nov 12, 2012 -

Steven

from United States:





An amazing look into Book's backstroy, which is sure to keep you on your toes. A final answer to the mystery that is Shepard Book

Apr 26, 2012 -

john

from memphis:





There is much to be said for an easy ordering and receiving process. I recommend TFAW to all my friends.

Show 34 oldest reviews