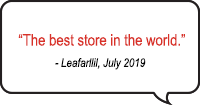 Get the latest news on comic books, contests & exclusive deals sent directly to your inbox. Plus, receive a special coupon when you sign up.




NOT AVAILABLE

Add to Watchdog
"Didn't you ever want to change the world?" These are the words of Weatherman Henry Bendix, controller of StormWatch - The United Nations Special Crisis Intervention Team. Determined to become more than a political firefighter when problems arise, Bendix reorganizes his regiment from the ground up. Recruiting the electric Jenny Sparks, city-symbiote Jack Hawksmore, and the infamous assassin Rose Tattoo, he adds the covert strike-team StormWatch Black to his army of super-beings. With a proactive attitude and a take-no-prisoners approach, Weatherman transforms a once-clichd police force into a global powerhouse.

This volume collects STORMWATCH #37-42, presenting the first stories by acclaimed comics writer Warren Ellis. FORCE OF NATURE takes StormWatch in a bold new direction, changing the way the actions of super-hero teams are perceived.
Found 20 items. Showing items 1-20.
Page 1 of 1
Found 20 results for

Graphic Novels > Theme: Stormwatch

:



Found 20 items. Showing items 1-20.
Page 1 of 1