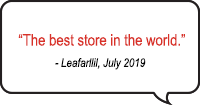 Get the latest news on comic books, contests & exclusive deals sent directly to your inbox. Plus, receive a special coupon when you sign up.




The stage is set for the chaotic climax to this nonstop thrill ride! Vash the Stampede has seen a lifetime's worth of fighting, space travel, and gunplay. Now his twelve-volume trek is almost at an end. But after a savage beating, can Vash defeat his foes, keep his friends safe, and save the universe? More of the eyeball-blistering action and interstellar intrigue that you've come to expect await you in Trigun Maximum Volume 13: Double Duel!

Trigun Maximum reaches its final chapter!