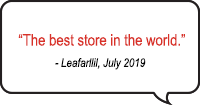 Get the latest news on comic books, contests & exclusive deals sent directly to your inbox. Plus, receive a special coupon when you sign up.




This item is currently not available, but we will special order a copy from our supplier if you choose to backorder it from us today. Delivery will be delayed while the backorder is processed and shipped from our supplier to our warehouse. Your credit card will not be charged for this item until it is ready to be shipped to you. For more information, please see our backordering help page.
Herman Goncharenko lies at death's door, wasting away of cancer, but someone wants him killed, not dead. Someone desperate enough to hire a certain mouthy mercenary to do the job. Gonchrenko's only hope just might be the reformed Moon Knight - if he's able to withstand the force of nature known as Deadpool, and if Goncharenko is, indeed, worth saving.
VENGEANCE OF THE MOON KNIGHT #7-10
Jun 09, 2011 -

Brian Aker

from Austinville, VA:





Awesome book! LOVE this "Vengence of Moon Knight" Series. Better than the current series by Bendis, in my opinion! DEFINITELY pick this book up if you don't have it!