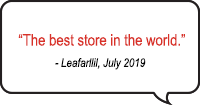 Get the latest news on comic books, contests & exclusive deals sent directly to your inbox. Plus, receive a special coupon when you sign up.




Home
>
Movies
>
Profile: Ah! My Goddess: The Movie

NOT AVAILABLE

Add to Watchdog
Type:
Movies : DVD
Genres:

Anime

Studio:

Geneon

,

Pioneer

,

Pioneer Ldca Inc.

Orig. Released:
2000
Video Release:
November 27, 2001
Availability:
Not Available
UPC:
013023163898
For ages:
13+
Run Time:
115 min.
Details:
Animated, Color, Widescreen Edition, English Soundtrack, English Subtitles, Dolby Digital 5.1, Japanese Soundtrack, Rated UN
Trouble in Paradise! Belldandy's mentor, Celestin, was imprisoned for attempting to overthrow the Goddess system, but now he's back! Using a system virus, Celestin, corrupts the Goddess system and removes all of Belldandy's memories of Keiich! Will Belldandy's love for Keiichi prove to be the key to ruining Celestin's plans, or will it be the final ingredient necessary to destroy our reality?!