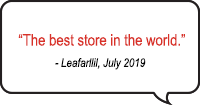 Get the latest news on comic books, contests & exclusive deals sent directly to your inbox. Plus, receive a special coupon when you sign up.




Home
>
Toys
>
Profile: Classic The Spirit PVC Set–with bonus figure

First published in 1940, Will Eisner's The Spirit kept newspaper audiences enthralled for more than thirty years with stories about a masked vigilante who fought crime with the blessing of the city's police commissioner.

Based on the original art of Will Eisner, and sculpted by Jim McPherson at Gentle Giant and Tony Cipriano, this PVC set features four characters: The Spirit, crusty old Commissioner Dolan, Ellen Dolan, and a fourth sultry and mysterious bonus figure.

The Spirit has inspired the current in-production Lions Gate film, directed by Frank Miller.