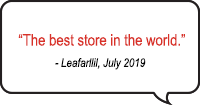 Get the latest news on comic books, contests & exclusive deals sent directly to your inbox. Plus, receive a special coupon when you sign up.




Home
>
Toys
>
Profile: Doctor Who City Of Death Action Figure 2pk

Imported from the UK! Written by Douglas Adams (The Hitchhiker's Guide to the Galaxy), 'City of Death' took the fourth Doctor and Romana to Paris where they investigated a fracture in time. There, they meet the mysterious Count Scarlioni, an alien stranded on Earth who has made a career from selling duplicate Mona Lisas. This Doctor Who action figure 2-pack features the Fourth Doctor and Count Scarlioni, complete with a replacement Jaggaroth head.
Found 30 items. Showing items 1-30.
Page 1 of 1
Found 30 results for

Toys > Theme: Doctor Who

:



Found 30 items. Showing items 1-30.
Page 1 of 1