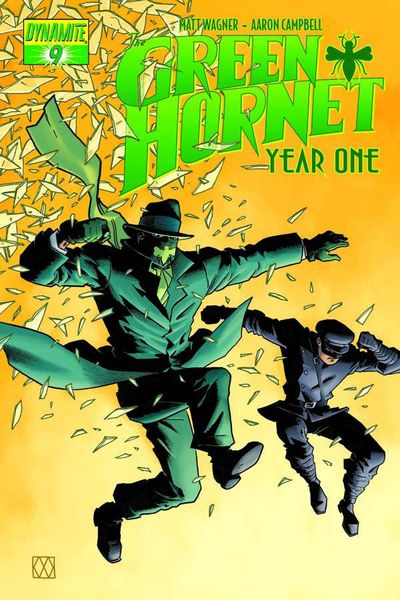 The story continues to trace the formation of the Green Hornet and Kato's crusade against crime and the arsenal necessary to make that happen.

Rusty Schmidt finds himself frustrated in trying to, at Britt's insistence, devise a non-lethal weapon that can still put the Hornet's enemies out of commission, an elusive trick to which Kato may hold the solution.

Meanwhile, in the 'present' day adventure, the Hornet and Kato step up the pressure on mob-boss Skid Caruso's operations....
Publication Date:
March 2011
Price:
$3.99