Transformers Idw Coll Phase 2 HC Vol 07
WAS:
$49.99
NOW:
$35.00
INVENTORY:
2 LEFT - HURRY!
Time remaining:
19
:
25
:
34
MEGATRON assumes control of the quest to find the Knights of Cybertron-a quest that has never before been so urgent, so personal, and so likely to end in tears. But the crew of the Lost Light isn't so eager to follow his orders and, as is always the case, past decisions will come back to haunt them. Plus, The AUTOBOTS return to Earth-with OPTIMUS PRIME in command! But what is bringing them back-and what terrifying secret do the humans hold? And GALVATRON is on Earth as well, with a plan to reshape it as he once did with Cybertron. A bold new era begins here! Collects issues #28-34 of More Than Meets The Eye and #28-34 of Robots In Disguise.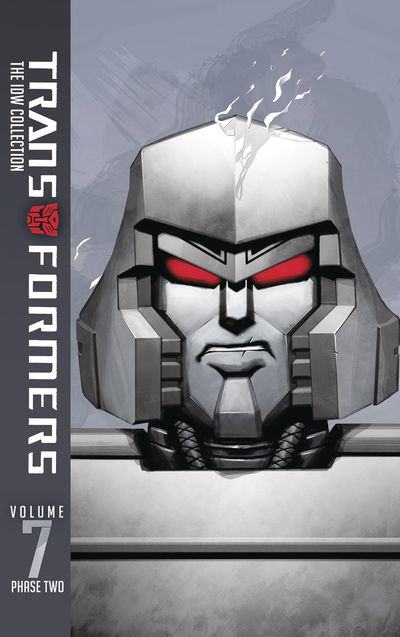 Deal of the Day pricing is good only during the specified 24-hour period, from 12:00 a.m. to 11:59 p.m. PST, while supplies last. This price does not apply to back-orders, related items, or variant editions of said product. Purchase must be made during the specified 24-hour period to qualify for special pricing. Supplies are limited and orders are taken and fulfilled on a first-come, first-served basis. We work with a live inventory, and may sell through our stock between the time you add a Deal of the Day product to your cart and the time that you attempt to finish your order. No rainchecks or holds can be placed for Deal of the Day items.

In the event we sell out of any given Deal of the Day product, we may introduce a new Deal of the Day product for the remainder of the day. In such an event we will not send out an additional email for the replacement product, and only one replacement product will be offered per day.