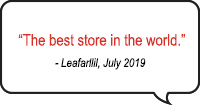 Get the latest news on comic books, contests & exclusive deals sent directly to your inbox. Plus, receive a special coupon when you sign up.




This item is currently not available, but we will special order a copy from our supplier if you choose to backorder it from us today. Delivery will be delayed while the backorder is processed and shipped from our supplier to our warehouse. Your credit card will not be charged for this item until it is ready to be shipped to you. For more information, please see our backordering help page.
Detective Richard Fell is transferred over the bridge from the big city to Snowtown, a feral district whose police investigations department numbers three and a half people (one detective has no legs). Dumped in this collapsing urban trashzone, Richard Fell is starting all over again. In a place where nothing seems to make any sense, Fell clings to the one thing he knows to be true: Everybody's hiding something.
Aug 28, 2008 -

Adrienne

from Seattle:





Warren Ellis and Ben Templesmith combine for a really good read. Visually impressive with Templesmith's unique style. Its very fitting for the story and characters crafted by Ellis. They make it easy to get sucked into a strange and threatening city full of crime.