We have a great notification system in place to help our customers in avoiding duplicate orders. There are a couple different areas areas on our site where this warning will pop up for an item that you may have already ordered. When using the search feature on our site any item that you have previously ordered will show show an orange check mark below on the search page it as shown in the image below. Simply look for that check mark to make sure you haven't previously ordered that product.

Once you click onto the main product page for an item it will have a message located directly under the 'Add To Cart' button to show that the item has been ordered previously, as shown here: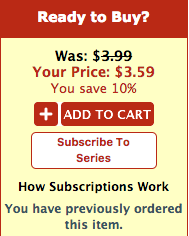 Finally, in the event you have added an item to your cart that has already been purchased on your account we have a final warning on the first page of checkout that indicates an item has been ordered already, and will have a red asterisk * next to the specific item or items that have been previously ordered to your account as shown in the below image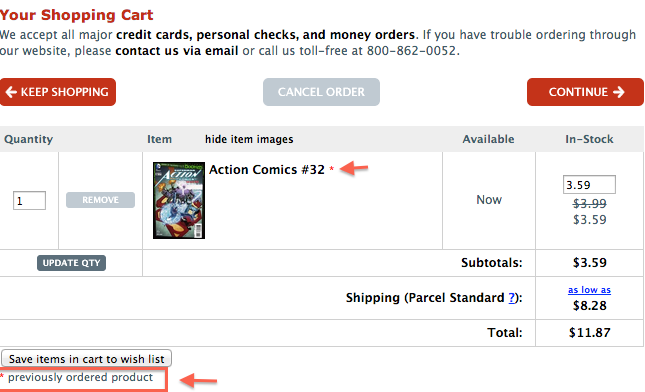 Please feel free to contact customer service if you have any additional questions on this topic.