This website uses cookies so you can place orders and we can provide the most secure and effective website possible. By using tfaw.com you accept our use of cookies.
Learn more
or
Continue.




Home

>

More Products

>

Merchandise

$17.99 $14.39
You save 20%


Here is an opportunity for you to show allegiance to your favorite Game of Thrones houses, by wearing their chosen house...

$2.99 $1.79
You save 40%


As seen on Star Trek: Discovery, in the Mirror Universe, people and places take on opposite characteristics of those in the...

$14.95 $11.96
You save 20%


Found 458 results for

Merchandise

:
---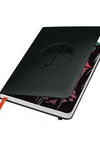 The Umbrella Academy Journal
The Umbrella Academy is back, and stranger than ever. Gerard Way and Gabriel Ba reunited to create a new series, Hotel...
$17.99
$19.99
DESCRIPTION
ADD TO CART
WORKING...
CHECKOUT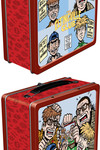 Eltingville Club Lunchbox
Although most comic fans hate to admit it, there's a little bit of Eltingville in all of us. Creator Evan Dorkin has...
$8.99
$14.99
DESCRIPTION
ADD TO CART
WORKING...
CHECKOUT