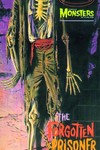 Originally an Aurora kit released in conjunction with Famous Monsters magazine, Moebius is happy to rerelease the Forgotten Prisoner of Castlemare in its original form and packaging! Branded as an 'Aurora' kit, this release will contain the Famous Monsters logo as it was originally issued with! A one-time run from the original tooling, this kit...
From Bandai Hobby. Utilizing pre-colored plastic and snap together assembly like GunPla, the Star Wars Character Line provides ease of assembly and feature rich detail!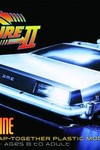 In the classic Back to the Future mvoies, the iconic DeLorean Time Machine evolved from film to film. The surprise ending to the first film hinted at what was to come as the DeLorean lifted off the ground and took flight. This model kit from Polar Lights introduces the Back to the Future Part II Time Machine. It features the same brushed-metal...