TFAW - Universal Citywalk
Things From Another World has been a fixture in Universal CityWalk since the early days, and we recently moved to another CityWalk location in order to continue to offer an even better selection of collectibles, graphic novels, and comics. Whether you're shopping for a unique souvenir from your vacation, or an L.A. native looking to find a cool, geeky item, we've got just the thing for your collection.
Dustin- Manager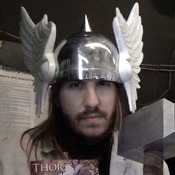 John Byrne's Superman #10. The first comic he ever read...it was the start of a love of comics that ranges from Savage Sword of Conan to Scott Pilgrim. Just as his taste in comics varies, so too do his other interests. He is a photographer, painter, writer, and collector (art, comics, statues, and toys). The best is when those interests collide--painting a statue, writing a comic, photographing toys. Nothing beats doing what you love.

On Dustin's Pull List:
Thor, Saga, East of West, Star Wars

Dustin's Recommendations:
All Star Superman (THE greatest Superman story ever written), Fables, Usagi Yojimbo, Hellboy, John Buscema's Conan (the only thing better is R.E. Howard's)...oh and BLACKSAD!


Jennifer- Assistant Manager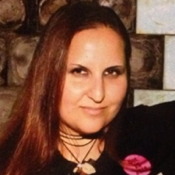 Jennifer's mom bought her Archie comics when she was 7-years-old but she grew to love superheroes and horror. From X-Men, Elektra, Harley Quinn, Batman, to Nightmare On Elm Street, and Dark Shadows ( The Original TV Series ) were always her favorites.

On Jennifer's Pull List:
Elektra, Fables, Grimm Fairy Tales, GFT Wonderland, Harley Quinn, Storm, Wolverines, Walking Dead

Jennifer's Recommendations:
GFT Wonderland, Conan The Frost Giants Daughter, Kingdom Come, Batman Heart Of Hush, Fables, Wolverine Old Man Logan, Goon China Town, Astonishing X-Men, Weapon X-23 Innocence Lost, X-Men The Dark Phoenix Saga, Hellboy Seed Of Destruction, Harley Quinn Preludes And Knock Knock Jokes, Elektra The Hand


Camillo- Associate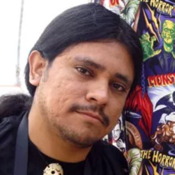 Camillo started reading comics something like 20+ years ago. His local comic shop closed, so he watched the Spider-Man, and Batman Cartoons. Fast forward a few years, and he found some comic stores and was able to do some catching up and has been more consistent for the last decade.

On Camillo's Pull List:
The Goon, Spider-Man, The Walking Dead, most Avengers titles, Black Widow, and whatever big event Marvel has going on.

Camillo's Recommendations:
I can not recommend The Goon enough. Then there are Fables, Y: The Last Man, Spider-Man: Blue, Planet Hulk, Supreme Power, The Dark Knight Returns. There are way too many to name, but these are the ones that come to mind.


Darcey- Associate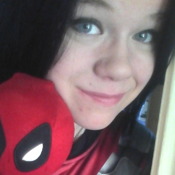 Darcey has been into comics since she could read. Starting off from Casper the Friendly Ghost and Archie, she quickly progressed to reading to anything she could read from her moms comic collection. She loves DC, Marvel and Image.

Her biggest interests are comics, Disney, Pokemon, horror, anime/manga and Star Wars. When shes not geeking out in the comic universe however, shes studying as a history major to become the best geeky history teacher ever!

On Darcey's Pull List:
Deadpool (all titles), Saga, Batman Rebirth, Batman Beyond, Harley Quinn, Walking Dead, Spider-Man Deadpool, Spider-Man: Miles Morales, Trinity, Vision, Spidey, Venom Space Knight, Carnage, Harrow County

Darcey's Recommendations:
Saga, New 52 Futures End, Batman Death in the Family, Court of Owls, Deadpool Kills Deadpool, Axis, Walking Dead, Johnny The Homicidal Maniac, Marvel Zombies.


Barbara- Associate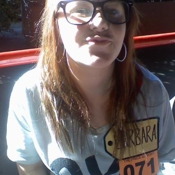 Barbara was a noob when she first started working at TFAW, but thanks to her co-workers, she's learned a lot about comic books. Her father gave her an N64 when she was a kid (her favorite--Legend of Zelda: Ocarina of Time) so video games are definitely her specialty. She enjoys the diverse customers we meet everyday and is grateful to work in a place where she is surrounded by things that she loves.

On Barbara's Pull List:
Chew, Batman 66' and ANYTHING Deadpool

Barbara's Recommendations:
Saga, Chew, Hellboy, The Goon, Batman: The Killing Joke, The Walking Dead, Serenity, Legend of Zelda: Hyrule Hystoria.


Allen- Associate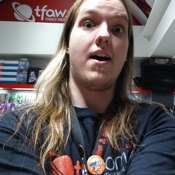 Allen started with computers games at an early age, and eventually that got him into cartoons, anime, comics, and manga in his childhood years. Horror movies also played a large role in shaping his interests and eventually he found himself reading creepier and darker comics as he aged. Still in love with the super heroes, horrific scenarios, and weird worlds he finds himself exploring other stranger stories and breathtaking art that he never imagined he would find, especially working at TFAW.

Interests include Trick 'r Treat, The Halloween Tree (animation & book), The Walking Dead (show & comic), Digimon, Tower of Druaga (anime & games), Blizzard Games (Diablo, Heroes, Overwatch, Starcraft, Warcraft) and many more

On Allen's Pull List:
Old Man Logan, Low, Outcast, Doctor Fate, The October Faction, The Chilling Adventure of Sabrina, Harrow County, and Power-Up.

Allen's Recommendations:
Venom by Remender is pretty amazing. The Trick 'r Treat comic book that followed the film is also cool with a new one coming in October. The 2015 Martian Manhunter series is cool and weird also! Warzones Spider Island is cheesy and like a horror movie in all the right places and I couldn't recommend enough. Scott Pilgrim is also great, especially if you love video games! Check out my pull list though, I always suggest just finding a cool cover, you never know what you might find!


Ashleigh- Associate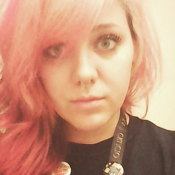 Ashleigh has been a nerd since she can first remember. Her dad would let her stay up late watching old horror movies via Elvira, and Tales From the Crypt, and showed her all the best fantasy films of the 80's. Her love of horror and fantasy from a young age, lead her to Buffy the Vampire Slayer, Lord of the Rings, and any/everything similar she could get her hands on. A book worm since she could first read, she turned to comics when her beloved Buffy was canceled. Now an avid comic reader, she enjoys many series.

She has turned her love of the fantasy and horror genres into a career move, and is now studying SFX makeup. In her free time she enjoys making music, drawing, crafting, and annoying her cats.

On Ashleigh's Pull List:
Buffy the Vampire Slayer, Angel and Faith, Gotham Academy, Jem, Beauty, Power Rangers, Pink Ranger, Wicked and the Divine, Doom Patrol and everything being released on Young Animal, Doctor Strange, and Harrow County.

Ashleigh's Recommendations:
Coffin Hill, Wytches, Disney Kingdoms, Dead Boy Detectives, Harrow County, Scott Pilgrim, Fables, Fairest, all the Buffy!


Megan- Associate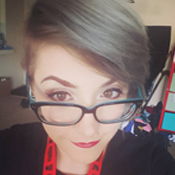 Megan was first introduced to comics at a young age with Sonic the Hedgehog. Growing up in the golden age of cartoons, the '90s, she was often glued to the TV watching shows like Teenage Mutant Ninja Turtles, Batman: The Animated Series, and Freakazoid! Cartoons have, and always will be, a huge passion of hers and it's what made her pack her bags and move from Michigan to California to pursue voice acting. She also happens to be a huge cosplay enthusiast. Working in an environment where she can be surrounded by the characters that she has grown up loving, and being encouraged to gush about them, makes every day enjoyable!

Interests include: The Venture Bros, Bob's Burgers, Gravity Falls, Steven Universe, Bravest Warriors, Disney, Dragon Age, Game of Thrones/A Song of Ice and Fire, The Walking Dead (TV), The Young Avengers, Damian Wayne, Any 90's nostalgia and a list of anime/manga so long it can't be listed! (Feel free to ask!)

On Megan's Pull List:
Anything with even a hint of the Young Avengers or the Runaways, Robin: Son of Batman, The Mighty Thor, Starbrand and Nightmask, The Unbeatable Squirrel Girl, Ms. Marvel, New Avengers, Gaint Days, Power Up.

Megan's Recommendations:
Batman and Robin (Grant Morrison), The Young Avengers (Allan Heinberg ), The Runaways, Avengers: Children's Crusade, Bravest Warriors, Bee and Puppycat, Lumberjanes, Scott Pilgrim, Adventure Time: Fionna and Cake, Noragami, Barakamon, Monthly Girls' Nozaki-kun, Black Butler.


Jordan- Associate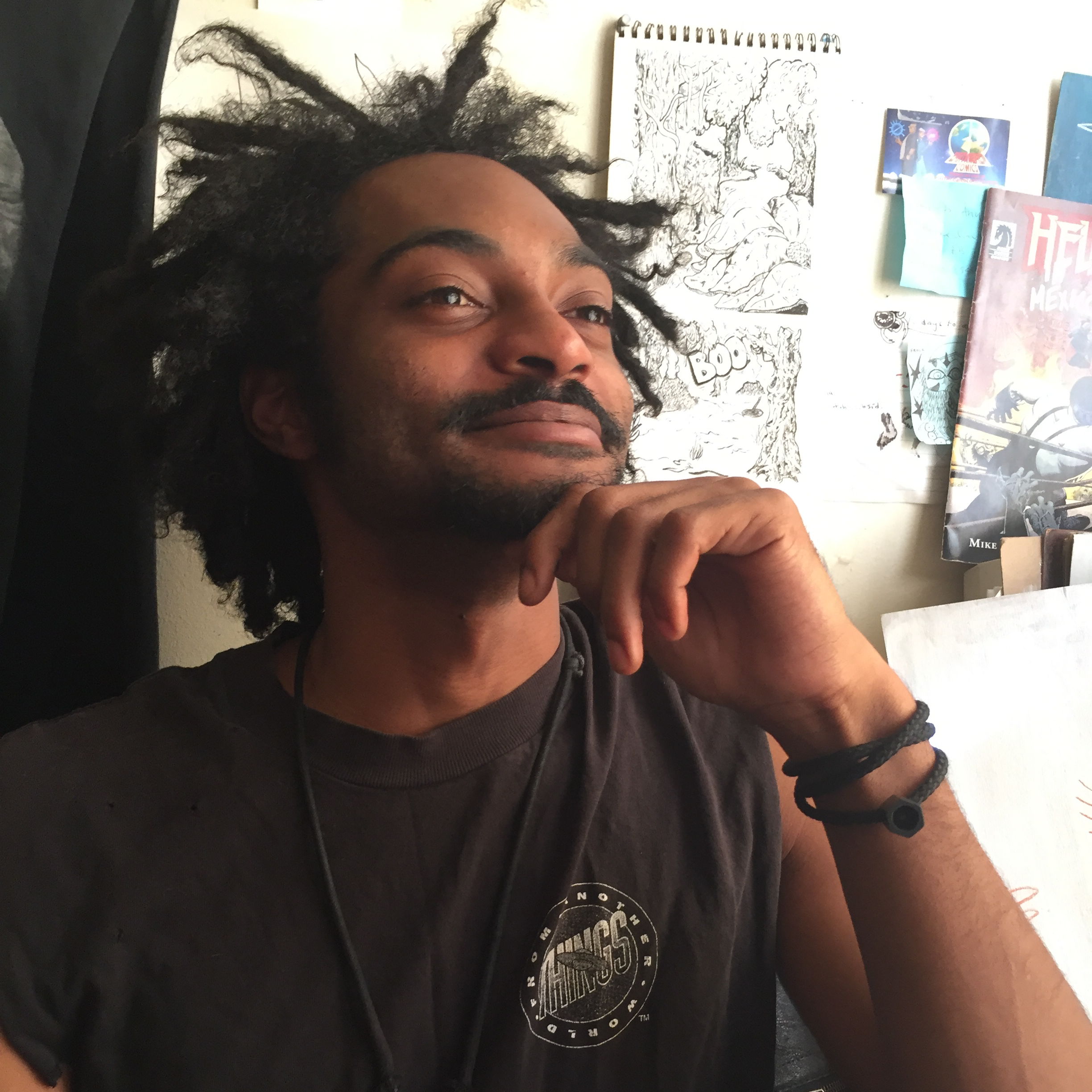 Jordan is an artist and L.A. native who spent his youth consuming every comic book he could get his hands on. His passion for exploring science-fiction, fantasy, history, mythology, and storytelling is what inspires him to create.

On Jordan's Pull List:
Abe Sapien, B.P.R.D., Aliens: Defiance, Prophet: Earthwar, Black Panther, Bitch Planet, East of West, Saga, Baltimore: Cult of the Red King, The Autumnlands: Tooth and Claw, Clean Room, Moonshine, Paper-Girls, The Wicked + The Divine, Southern Bastards, Lazarus, Drifter.

Jordan's Recommendations:
King City, Hellboy in Mexico, Age of Reptiles, Madman, X-Statix, 100 Bullets, Criminal, Scalped, Shaolin Cowboy, The Invisibles, Cursed Pirate Girl, The Filth, Nextwave Agents of H.A.T.E., Prophet, Mind MGMT, Uzumaki, Southern Cross, Concrete, 20th Century Boys, The Sandman, The Sandman: Overture, Sandman Mystery Theatre, Planetes, I Am A Hero, The Incal, The Authority, Supreme Power, Earth X, Jupiterís Legacy, Nameless.

Mariah- Associate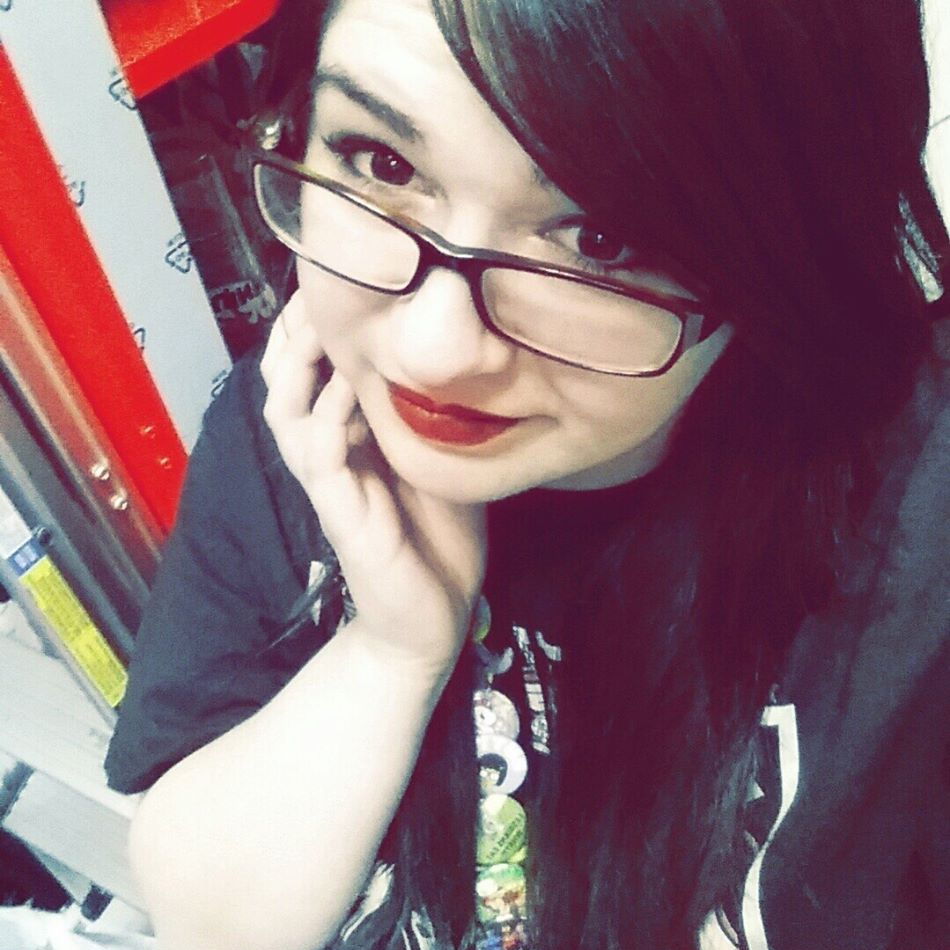 Mariah has always been in love with video games. Ever since she played Spiderman 2, she has had an interest in reading comics and having more knowledge about them. She grew up watching a lot of anime (Inuyasha being one of her favorites) as well as '90s cartoons such as Batman the Animated Series. Working at Things From Another World has given her the opportunity to become steeped in all things comics and manga.

On Mariah's Pull List:
Outcast, Harley Quinn, DC's Rebirth, Black Canary, Civil War 2, Black Panther, Spiderman/Deadpool, The Flash.

Mariah's Recommendations:
Tokyo Ghost, Outcast, One Punch Man, Tokyo Ghoul, The Legend of Zelda manga, The Haunted Mansion, Carnage, Monstress. Yu-Yu Hakusho, Pokemon, Bleach.

Dustin M.- Associate
The much younger version Dustin loved toys, which lead to Marvel's G.I. Joe #113, which led to picking up X-Men #3 way back in the '90s. From there it was an addiction. He may be one of the few people who stuck with NFL Super-Pro all the way to the end. He doesn't read just the comics, but everything about them, history and trivia and how everything connects and who created what and when.

A few years ago, he moved from Tennessee, leaving around 20,000 comics and a very understanding mother with a basement-turned-storage building. (Shipping is expensive on that scale. Don't judge). He loves getting new readers that first comic that will start them down the road to becoming a fan of the art form. Current old version of Dustin still loves toys. He can just afford more of them now. ;)

On Dustin's Pull List:
Manhattan Projects, Morning Glories, East of West, American Vampire, Daredevil, The Walking Dead, Avengers, Inhumans, Titans, just about anything by Jonathan Hickman and Warren Ellis.

Dustin's Recommendations:
Starman by James Robinson and Tony Harris, Peter David's entire run of X-factor, Planetary by Warren Ellis and John Cassaday, Immortal Iron Fist by Fraction & Aja, Y: The Last Man by Brian K. Vaughn and Guerra, Preacher by Garth Ennis and Steve Dillon, The Boys by Ennis & Darick Robertson.