TFAW - Universal Citywalk
Things From Another World has been a fixture in Universal CityWalk since the early days, and we recently moved to another CityWalk location in order to continue to offer an even better selection of collectibles, graphic novels, and comics. Whether you're shopping for a unique souvenir from your vacation, or an L.A. native looking to find a cool, geeky item, we've got just the thing for your collection.
Dustin- Manager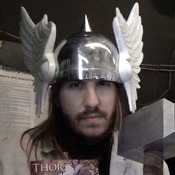 John Byrne's Superman #10. The first comic he ever read...it was the start of a love of comics that ranges from Savage Sword of Conan to Scott Pilgrim. Just as his taste in comics varies, so too do his other interests. He is a photographer, painter, writer, and collector (art, comics, statues, and toys). The best is when those interests collide--painting a statue, writing a comic, photographing toys. Nothing beats doing what you love.

On Dustin's Pull List:
Thor, Saga, East of West, Star Wars

Dustin's Recommendations:
All Star Superman (THE greatest Superman story ever written), Fables, Usagi Yojimbo, Hellboy, John Buscema's Conan (the only thing better is R.E. Howard's)...oh and BLACKSAD!


Jennifer- Assistant Manager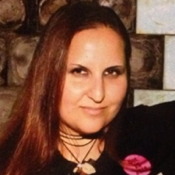 Jennifer's mom bought her Archie comics when she was 7-years-old but she grew to love superheroes and horror. From X-Men, Elektra, Harley Quinn, Batman, to Nightmare On Elm Street, and Dark Shadows ( The Original TV Series ) were always her favorites.

On Jennifer's Pull List:
Elektra, Fables, Grimm Fairy Tales, GFT Wonderland, Harley Quinn, Storm, Wolverines, Walking Dead

Jennifer's Recommendations:
GFT Wonderland, Conan The Frost Giants Daughter, Kingdom Come, Batman Heart Of Hush, Fables, Wolverine Old Man Logan, Goon China Town, Astonishing X-Men, Weapon X-23 Innocence Lost, X-Men The Dark Phoenix Saga, Hellboy Seed Of Destruction, Harley Quinn Preludes And Knock Knock Jokes, Elektra The Hand


Camillo- Associate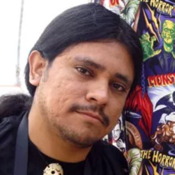 Camillo started reading comics something like 20+ years ago. His local comic shop closed, so he watched the Spider-Man, and Batman Cartoons. Fast forward a few years, and he found some comic stores and was able to do some catching up and has been more consistent for the last decade.

On Camillo's Pull List:
The Goon, Spider-Man, The Walking Dead, most Avengers titles, Black Widow, and whatever big event Marvel has going on.

Camillo's Recommendations:
I can not recommend The Goon enough. Then there are Fables, Y: The Last Man, Spider-Man: Blue, Planet Hulk, Supreme Power, The Dark Knight Returns. There are way too many to name, but these are the ones that come to mind.