Game of Thrones Figure: Tyrion Lannister Hand of the Queen
WAS:
$29.99
NOW:
$17.99
— 40 % off!
LIMITED SUPPLIES LEFT - HURRY!
Time remaining:
16
:
47
:
06
Tyrion Lannister has faced an unsteady and turbulent journey thus far, from narrowly escaping execution to travelling the seas of the known world and helping to bring a new way of life to the city of Meereen. He now sides with Daenerys Targaryen as her appointed hand of the Queen, her closest advisor for the coming wars. This highly detailed figure shows Tyrion displaying his well-earned pin as he contemplates his next move in the great Game of Thrones.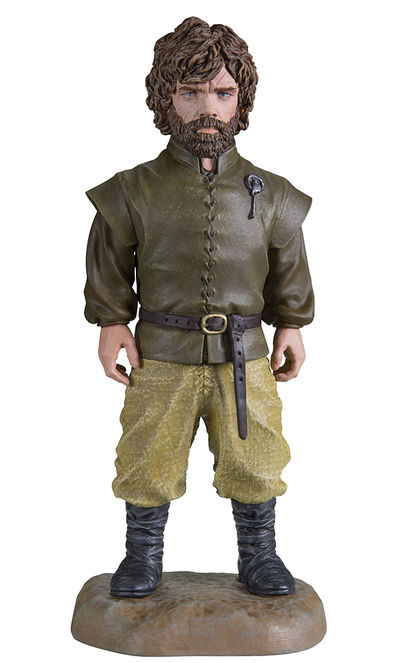 Deal of the Day pricing is good only during the specified 24-hour period, from 12:00 a.m. to 11:59 p.m. PST, while supplies last. This price does not apply to back-orders, related items, or variant editions of said product. Purchase must be made during the specified 24-hour period to qualify for special pricing. Supplies are limited and orders are taken and fulfilled on a first-come, first-served basis. We work with a live inventory, and may sell through our stock between the time you add a Deal of the Day product to your cart and the time that you attempt to finish your order. No rainchecks or holds can be placed for Deal of the Day items.

In the event we sell out of any given Deal of the Day product, we may introduce a new Deal of the Day product for the remainder of the day. In such an event we will not send out an additional email for the replacement product, and only one replacement product will be offered per day.