X-Men Classic Omnibus HC
PRICE:
$100.00
INVENTORY:
SOLD OUT!

Time until next deal:
12
:
53
:
36
In 1986, Marvel launched CLASSIC X-MEN, a series reprinting the stories of the 'All-New, All-Different X-Men' era - with a twist! New backups fleshed out the 1970s tales and delved deeper into the characters' lives - and new story pages inserted into the reprints expanded on key moments and sowed the seeds for future storylines! Now all this newly created material is collected in one volume for the first time - complete with comparisons and text articles explaining what was changed, what was added and why! It's the perfect companion to your UNCANNY X-MEN collection! Friendships are forged, allies are mourned and lives are transformed in these rare tales that dance between the raindrops of some of the most revered comics of all time! Collecting the backup stories and new pages from CLASSIC X-MEN #1-44, plus material from MARVEL FANFARE (1982) #60. Rated T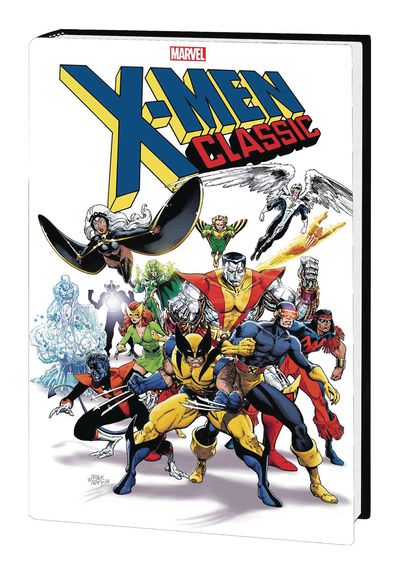 Deal of the Day pricing is good only during the specified 24-hour period, from 12:00 a.m. to 11:59 p.m. PST, while supplies last. This price does not apply to back-orders, related items, or variant editions of said product. Purchase must be made during the specified 24-hour period to qualify for special pricing. Supplies are limited and orders are taken and fulfilled on a first-come, first-served basis. We work with a live inventory, and may sell through our stock between the time you add a Deal of the Day product to your cart and the time that you attempt to finish your order. No rainchecks or holds can be placed for Deal of the Day items.

In the event we sell out of any given Deal of the Day product, we may introduce a new Deal of the Day product for the remainder of the day. In such an event we will not send out an additional email for the replacement product, and only one replacement product will be offered per day.