Green Lantern Secret Origin TPB New Ed
WAS:
$14.99
NOW:
$5.99
— 60 % off!
INVENTORY:
1 LEFT - HURRY!
Time remaining:
23
:
41
:
48
This new edition of the GREEN LANTERN tale written by Geoff Johns, with art and newly redesigned cover by Ivan Reis and Oclair Albert, collects the classic story from issues #29-35 that laid the groundwork for BLACKEST NIGHT. It also includes pages from other GREEN LANTERN collected editions designed to introduce readers to other volumes in the series and an introduction by Ryan Reynolds, star of Warner Bros. Pictures' 'Green Lantern' major motion picture!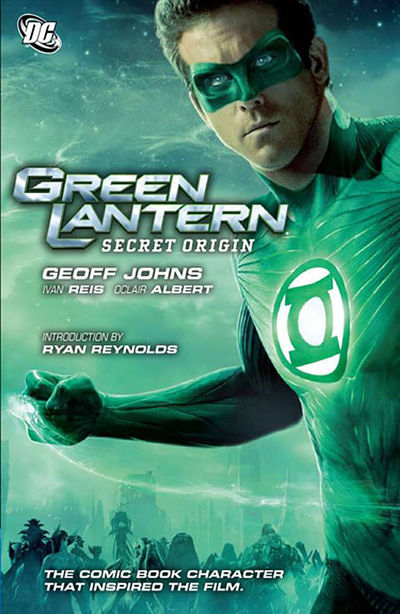 Deal of the Day pricing is good only during the specified 24-hour period, from 12:00 a.m. to 11:59 p.m. PST, while supplies last. This price does not apply to back-orders, related items, or variant editions of said product. Purchase must be made during the specified 24-hour period to qualify for special pricing. Supplies are limited and orders are taken and fulfilled on a first-come, first-served basis. We work with a live inventory, and may sell through our stock between the time you add a Deal of the Day product to your cart and the time that you attempt to finish your order. No rainchecks or holds can be placed for Deal of the Day items.

In the event we sell out of any given Deal of the Day product, we may introduce a new Deal of the Day product for the remainder of the day. In such an event we will not send out an additional email for the replacement product, and only one replacement product will be offered per day.