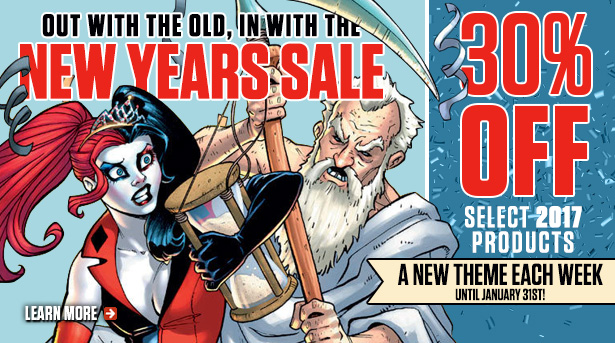 It's out with the old, in with the new at TFAW.com!
Did you miss out on a comic, graphic novel, or collectible in 2017? Then you won't want to miss this last-chance sale to get what you missed!
From Jan. 15th to Jan. 22nd, every graphic novel on our website released in 2017 is 30% off!
Whether it came out on January 1st, 2017 or December 31st, 2017, it's on sale! Start browsing the 2017 release graphic novels below to get started but hurry, quantities are limited!
Check back on Jan. 22nd for Week 3 of our 2017 celebration sale: Toys, Collectibles, and Statues!!